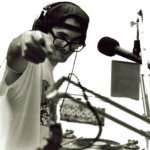 From its humble beginnings as at KUCI in Irvine, CA, Tazy Phyllipz and his legendary Ska Parade radio show left its indelible mark on the popular music landscape. Taking his deep love for ska music, Phyllipz built Ska Parade into a solid foundation for the fledgling 3rd wave ska scene and in the process helped launch the career of many legendary iconic and internationally known music acts.
Having been a platform for acts such as Sublime, No Doubt, Reel Big Fish and The Aquabats to name a few, Ska Parade has always been a beacon for up and coming talent as well as a champion of local and independent music. Even with ska and punk as a mainstay of the show, its musical ties reach far beyond those two genres. Ska Parade has also been a stepping stone for acts such as Maroon 5, Thrice and Switchfoot. Ska Parade has always been at the forefront of the musical landscape helping to break new and exciting bands while staying true to its loyal legion of fans!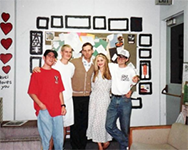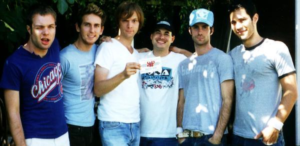 From KUCI to KROQ and beyond, Ska Parade has grown and keeps on growing! Now celebrating an impressive 25th year on the air, Ska Parade has marched on to a new home on DirtyRadio.fm! Dirty Radio is the brain child of Daryl "Dirty D" James, former longtime Music Director of San Bernardino, CA alternative radio station KCXX (X103.9). In 2016 Dirty Radio launched as a new app and musical platform to bring the best in alternative radio programming. With KCXX having been a previous home to Ska Parade prior to its format change, it was a no brainer for Daryl James to bring Tazy and Ska Parade on board.
With the current flourishing popularity of the ska scene coupled with a rabid and ever growing fan base for Ska Parade, it's no doubt that the show has been making the scene for 25 years! Add to that Tazy's years of experience producing and hosting specialty music programming for countless radio stations combined with his continued love and passion for music in general,, it's plain to see that Tazy and Ska Parade will be around for many more years to come!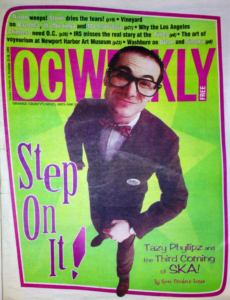 (Tazy on cover of OC Weekly)